About Us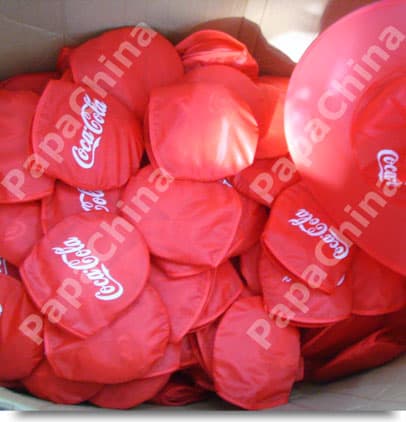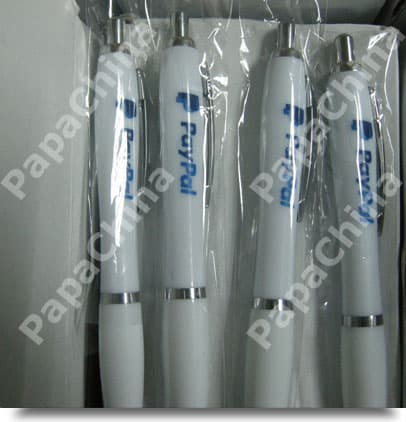 Our Inception
Over the last decade, China has emerged as a leading nation to provide quality goods at affordable prices to the nations of the World. More and more countries began turning to China for sourcing great products at affordable prices. However, there was no site or service that provided a host of products under one umbrella. As a result customers struggled to find a manufacturer or a dealer who could provide them quality goods within their budgeted range.
This led to the birth of PapaChina in 2006.
Who are we?
We are a major promotional goods exporter operating from China. We act as a bridge between thousands of producers in China, and millions of importers spread all across the globe in their endeavour to find products at a supplier promotional price-point.
We are your number one, the only source, who can deliver you more than 100,000 promotional products at the cheapest possible supplier prices. We have over 20,000 major products listed online. Whether you want cups, key chains, caps, mouse pads, USB's, T-shirts or any other product, PapaChina can get you all of these items and more. If you cannot find the product of your desire, we can also assist in your sourcing it.
PapaChina is no fly by night service. Our head office in Shenzhen China is our base for the provision of service excellence.
What do we do?
As declared, PapaChina is a leading supplier for promotional products primarily produced in China. With over 20,000 online products, and more than 100,000 products in the kitty, we continuously add products to our repertoire.
Our customer support team work round the clock for your assistance. At PapaChina, we never sleep. So, whichever time zone of the world you belong to, no matter when you decide to contact us, you will be greeted warmly by skilled personnel not an automated machine.
Importers can visit our website to determine which products are of interest to them. In the event that you are unable to find a product on the website, just email us. We will be back to you within 5 minutes. Yes, you read that correctly, our response time is indeed just 5 minutes. We take 5 minutes to understand your requirements, and to find the answer to your queries, answering your product related questions, and attaining for you a full price quote based on your requirements.
Our Services
Delivering quality products to customers at reasonable prices is our motto. We believe that the customer is king. For us at PapaChina, customer satisfaction is our top priority. We truly believe in maintaining long running relationships with our customers, and hence we do all in our unyielding power to ensure that you derive satisfaction from every facet of our service and product delivery.
Please now allow us give you an overview of the services we offer to our clients:
Quality Products at throw away prices: When you deal with PapaChina, you can be assured that your procurement cost would be in the region of just 10% of the total cost of goods produced and procured in your home country. Our esteemed client list determines us as a top level supplier, your number 1 in supplying to you every promotional product under the sun. We provide the cheapest prices, yet we also provide only products of the highest quality.
Sample: As proof that we are not making tall claims, we offer a free sample to our clients. You need to pay only the shipping cost in the initial stage. Once you approve our sample(s), and place an order with us, we bear the shipping costs that you've paid out in getting samples to your door. Thus, entirely free samples.
Personal Attention: We pride ourselves for having a lighting fast turnaround. When you place an order with us, we normally quote a six day period for production, and the completion of all necessary processes. The greatest feature of our service is that we are not just a website. We have a large team of quality assurance personnel working diligently for our end customers. When you place an order with PapaChina we work in close association with the factories under our direction, we monitor the progress of your production, and ensure that all quality checks are adhered to stringently. Yes, we have the say in quality checks. We demand that our customers get only highest quality products.
Imprint Quality: We understand the importance of imprint quality. We know that the even the best of products will have no value for our clients, if the imprint quality is inferior to optimal. Thus, we leave no stone unturned in ensuring that the imprint quality you get is only of the highest order. If you deal with PapaChina, you will be spoilt for choice with regards to imprint options. We offer our esteemed clients a huge variety of imprints, such as: Embroidery, Silk Imprints, Screen Prints, Pad Prints, and a host of others.
Meeting Deadlines: We understand the importance of time. If we promise to deliver the goods on a certain day, we deliver it on the said day. We do so at a constant. If we are not in a position to deliver, we do not take the order in the first place. Effectively we can give you a 100% guarantee, that if you want to give a promotional product as a giveaway or a gift at a specific event, rest assured that there will be no problems regarding delivery.
Shipping: The shipping is done by express air for small orders, which takes three to four days under usual conditions. For bulk orders, shipment is conducted via sea. The cost of delivery by this option is just 30% of the air freight cost. However the drawback is that it may take about 15-20 days for you to receive shipment via the sea shipping option.
Payment: We believe in making doing business as simple for our customers as possible. Hence, we accept payment through a variety of sources. Our payment options include: PayPal, Credit Card, Western Union, and Bank Transfer. In short, whatever means of payment is suitable for you, that is the means of payment that is acceptable to us.
With PapaChina by your side, you simply need to focus on expanding markets and meeting the demands of your own existing customers and customers to be. Leave the rest to us. Visit PapaChina and rest assured, it is a visit that will not be regretted.